Cantina
Fratelli Giuliari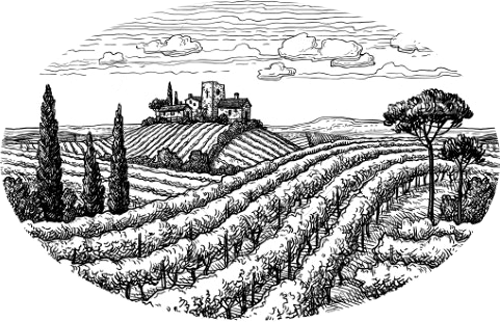 'Fratelli Giuliari' is one of the most important wine producers in the province of Verona, region Veneto. The area is historically suited for viticulture and the numerous awards obtained by the farms of the province have further stimulated the producers to invest in the territory to make the best use of their productive potential, to constantly improve quality and face new markets. The wines of Fratelli Giuliari are characterized by the right sugar, alcohol content and good fixed acidity, which helps to enhance the aromas and keep them over time.
Balsamic Vinegar of Modena
Balsamic Vinegar of Modena PGI, as well as the Traditional Balsamic Vinegar of Reggio Emilia PDO and different Condiments.
All our Vinegars and Condiments are of the highest quality, completely natural, without any dye, thickener, preservative, caramel or similar substances.
The only ingredients of our Balsamic Vinegars of Modena PGI are cooked grape must and wine vinegar, long aged in barrels of different types of wood,
in order to give our specialties a truly unique flavor.
Sfera
Sphere can be grated, grinded or sliced to taste.
It is perfect on appetizers and tapas, main dishes of rice and pasta. Delicious on meat and fish dishes, Sphere is great with vegetables and salads. The bittersweet notes of it, perfectly combine with cheeses, both fresh and seasoned.
Gold
Balsamic Vinegar of Modena I.G.P. it is a sliding product, dark, shiny, with a sweet and sour taste, with a more marked agro trend.
It is obtained with a mixture of cooked musts of typical local grapes, all Italian, with small additions of good wine vinegar.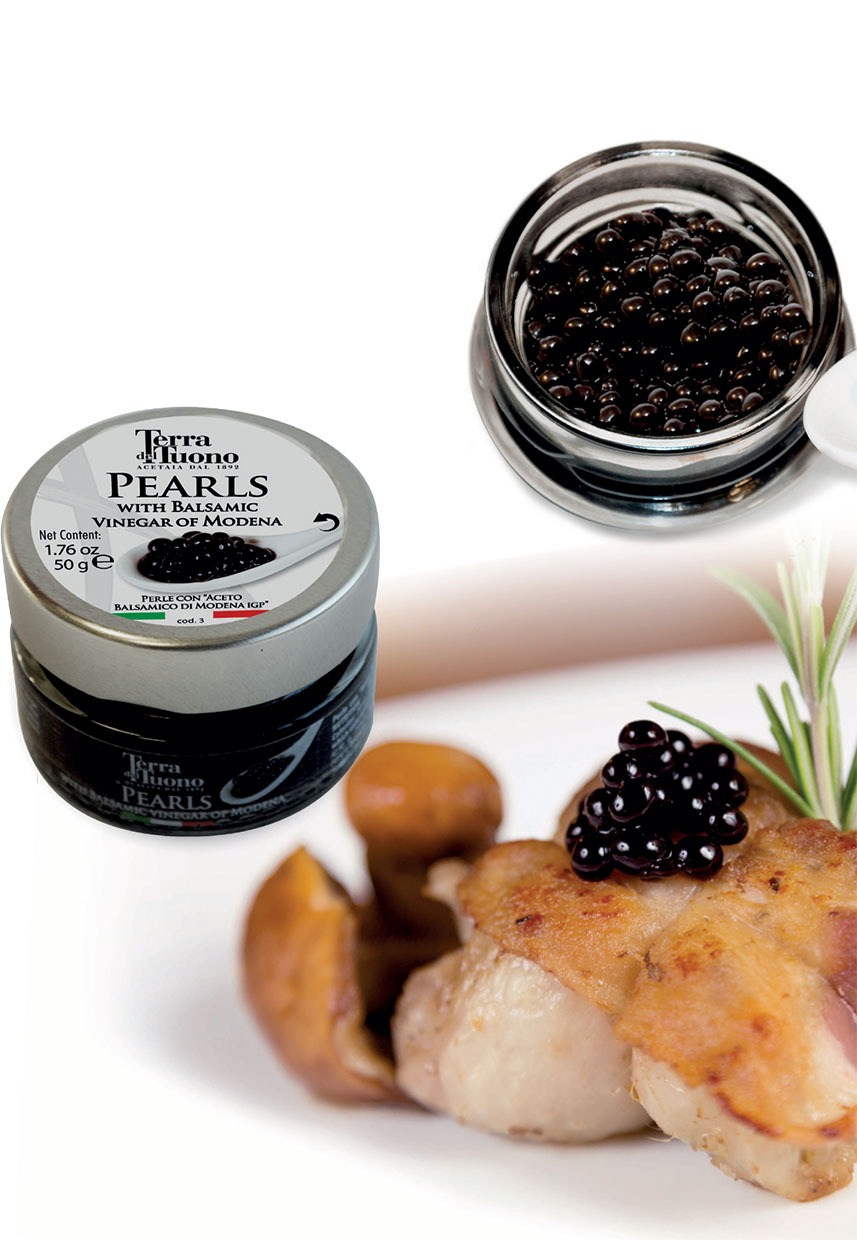 Pearls
Balsamic Pearls are small spheres of soft consistency which enclose the finest balsamic vinegar, preserving its exquisite taste intact
and concentrating its rich scents and aromas into a harmonious symphony of flavors.